I finally got off my butt this year and planted a little vegetable garden. I have always loved fresh tomatoes, and I find the quality of grocery store produce has declined so drastically that you're basically paying for tasteless fibrous water. Starting with Olaia's science fair project on compost, we began our green journey to the perfect tomato. The vegetable garden is about fifteen feet long by two and half feet wide or so and has been stocked with nearly three cubic feet of homemade soil from compost.
Our compost is composed of yard waste (green grass and leaves), vegetable and fruit waste from the kitchen, coffee grounds, a bit of ash from barbecuing, some paper waste, and egg shells. You should not use meat or protein as it is said to attract varmints. Anyway, all that lead to the creation of this:
­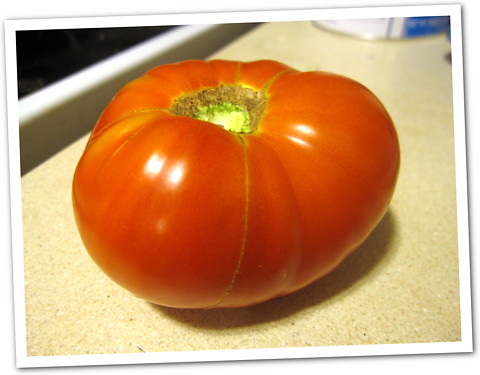 Lovely, isn't it? Isn't nature cool?
I planted two varieties, roma and these called beefeaters. Today, I was surprised to find that a third variety had sprouted from the composted seeds and was bearing a different type of fruit. I imagine that even though they are from tasteless grocery store tomato seeds, homegrown they will taste much better.
I can't wait to eat it tomorrow on an egg sandwich with lettuce, fresh mayonnaise, and cheddar cheese on bakery bread.
And then I took this little picture for Olaia for a class project as we dined outside next to our garden in the cool night air.
Chee-bow-bow, the moon.
­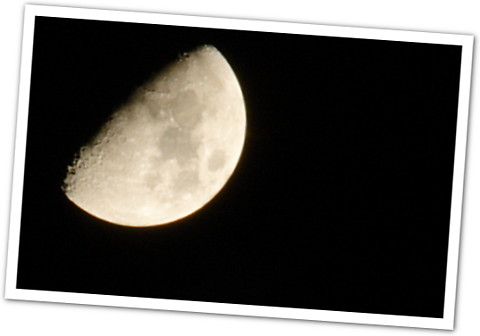 ­