I sun dried these coffee cherries after pitting them.  The cherry eaten raw is sweet and fibrous.  After tasting the raw fruit I was convinced that it would make a decent cherry pie, which you will see in the next post.  The farmers told me I was crazy and urged me to make tea from at least some of them.  I was happy to oblige.
I decided I did not want to toast the dried cherries, and instead made a green tea from them.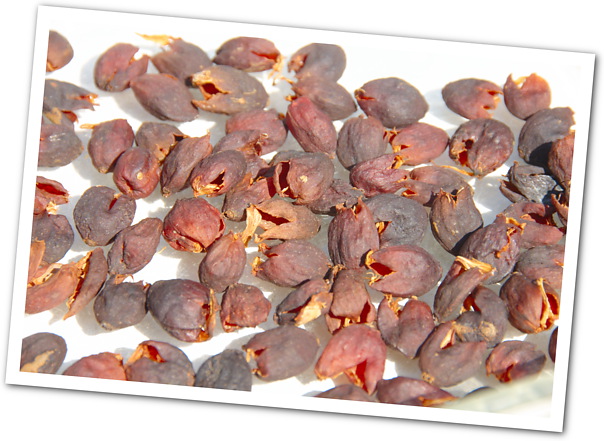 Delicious.  Although there were no overpowering flavors, it made a delightful breakfast tea, said Laura.  And it definitely had caffeine. We were buzzing on it afterward.  Beware.