­Here's a picture I took of my mom's gard­en in St. Louis. We spent a month traveling around the Midwest (Missouri to Michigan), visitin­g family, having fun.
­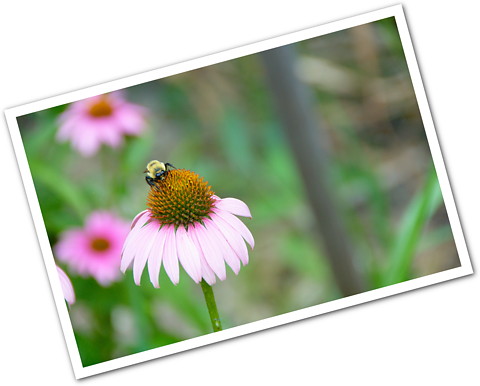 On our way to Mackinac Island in Lake Michigan, Laura ­spied these flowers growing in front of a Hampton Inn. She has a good eye and snapped this beauty.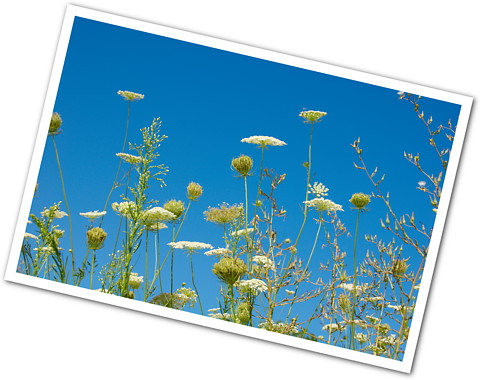 ­
The sky looks so beautiful because of my circular polarizer. The polarizing filter removes distracting refracted light that sometimes makes nature shots look hazy. It really makes the details of leaves and stems (that would normally have glare) pop.
­­