What is going on here? I'm tapped out. I've had all kinds of interesting adventures and conversations, but I just can't seem to put them down here. I guess, I should just take a deep breath and realize that sometimes the rivulets of artistic juices run in other directions.
I've recently started drawing and cartooning again. Laura has a project for a children's educational curriculum, and I offered to help out with the illustrations.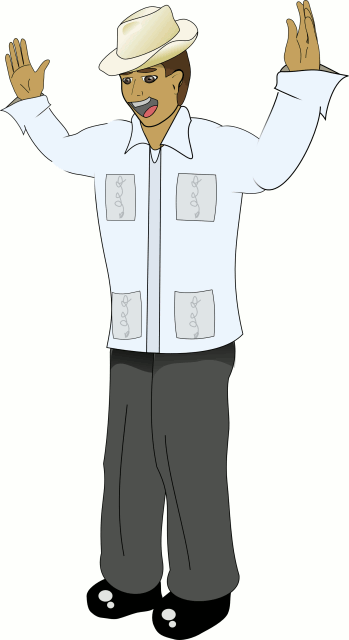 That's Don Pedro, the gardener. I got myself a cheapo Genius tablet (here's a review) that works just great under Linux. Wacoms are in the hundreds of dollars, but this Genius was only $40 and works great. I'm using Inkscape for sketching and inking. When I'm done, I have a scalable vector graphic (SVG) which I can use, recolor, modify, and export.
Look for more artwork, cartoons, and projects in the coming months.
Once I learn the medium a little better, I'll post some tutorials about working in Inkscape (or any vector graphic program for that matter).